Professional Patio Cover Installation Sacramento
Patio Cover Installation Services Sacramento
Professional Patio Cover Installation Sacramento
TCA offers you the most professional Patio Cover installation available for your lattice, solid or insulated patio covers. You'll benefit from over 20 years of installation experience and product knowledge installing your new patio covers! TCA is one of the few companies to combine installation with its sales team, avoiding any miscommunication between sales and installation. "Installation is the key"
– Ted Cordeiro
Lattice patio covers provide a beautiful outdoor environment for those who prefer to retain some sunshine in their patio setting.
Our most popular style of cover is a solid flat pan cover which is a great economical way to achieve 100% shade.
Insulated Roof Panels or IRP: To upgrade to our IRP system the benefits will allow you to experience a cooler atmosphere, noise control, and is so durable you can walk on it.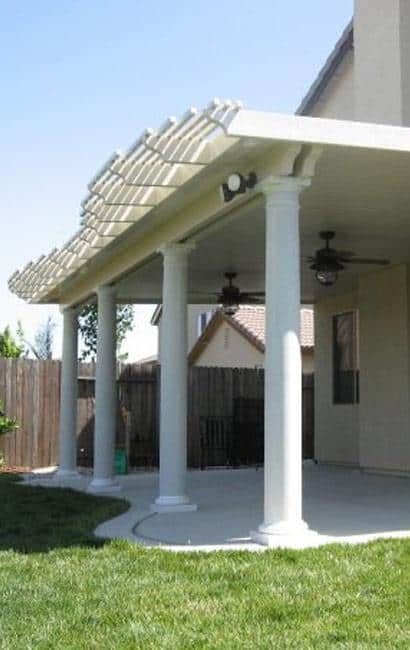 We Have Been Serving People Around the Sacramento Area, Here's the Proof!
First of all – the finished products were GREAT!! Exactly as we had pictured them (we had a patio cover and an awning installed)…"
~Mike B. from Carmichael, CA